Priten H. Shah
CEO/Founder
Founded and runs United 4 Social Change Inc., a platform for a global community that works to spur social change by training young activists

Is the co-founder of Sans Bull. io, a start-up consulting firm

Loves to chat about non-profits, South Asia, and technology with others
Chandani Shah
Chief Operating Officer
Developed an intense passion for raising social awareness in society through her participation in debate

Loves writing about a variety of topics, but has mostly written about issues concerning women in India for I4SC

Enjoys discussing mental health, women's rights, writing, and social activism.
Kirk Aleman
Chief Strategy Officer
Pursuing his Masters in finance at Harvard

Passionate about diversity and entrepreneurship in start-up community

Has two guinea pigs Chin-Chin and Chun-Chun
Alan Plotz
Director of Operations
 Sophomore at the Commonwealth School

Passionate gun control and immigration

Loves to participate in Model UN and run the Politics Club at his school
Lauren Campbell
Director of School Partnerships
Will be a freshman at Columbia University, pursuing a double major in Philosophy and Neuroscience & Behavior.

Passionate about LGBTQ rights and education reform

Enjoys writing for the school paper, reading magical realism, and researching prospective memory
Jalpa Shah
Director of Women 4 Social Change
Is a full-time physician working as an MFM specialist

Wants to bring awareness to social issues involving women

Spends her free time experimenting with international cuisine
Works as a writer covering a wide range of history topics

A graduate of Bridgewater State University with an area of study in Criminal Justice.

Enjoys helping others attain the tools to create social change
Mindy Zhang
Social Media Intern (I4SC)
Sophomore in Bentley University with a focus on marketing

Enjoys crafting and trying out different food.

Passionate about gender equality
Will be a junior at Boston University in the fall

Passionate about LGBTQ rights and fighting racism

Likes to play badminton or draw and paint
Harry Hatton
Media Education Intern
Graduated from Dublin Institute of Technology in Ireland

Earned a Bachelor's degree in Journalism

Previously interned at Lesley University in their Athletics Department providing media coverage
Yesi Camacho Torres
Curriculum Development Associate
Pursuing a Master's degree in Human Development and Psychology (Child Advocacy) 
Passionate about children's growth and development
Interested in how immigration, poverty, and trauma affect children's and adolescents academic performance and formation of cultural identity
Krupa Patel
Curriculum Development Associate
Pursuing a JD and PhD in philosophy at Harvard, with a focus in moral and political philosophy

Passionate about human rights, migration, and inequality issues

Loves hiking, traveling, reading, and learning from others
Stephen Wu
Operations Associate
Junior at the Commonwealth School

Passionate about bringing human perspectives into social justice and environmental discussions

Practices music and art in his spare time
Lennie Manioudakis
Operations Associate
Junior at the Commonwealth School

Passionate about improving the quality of sex education in Boston area schools

Plays drums and paints in his spare time
Priten Shah
Chairman of the Board
Founded and runs United 4 Social Change Inc., 

Is the co-founder of Sans Bull. io, a start-up consulting firm

Loves to chat about non-profits, South Asia, and technology with others
Regina Schouten
Board Member
Assistant Professor of Philosophy at Harvard University

Her work focus on gender justice and educational justice.
Anne Sanderson
Board Member
Co-Founder and Co-Director of ThinkerAnalytix
Retired Teacher of 35 Years
Associate in Harvard University Philosophy Department
Co-Director of ThinkerAnalytix

Harvard University Class of 2015

Fellow at Harvard Universit Philosophy Department
Professor of Communication at Simpson College
Coaches speech and debate
Runs workshops on social media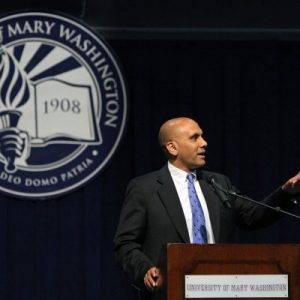 Professor of Communication at University of Mary Washington
More than 25 years of experience with speech and debate
Studies social networking
Former COO
Harvard University Class of 2018
Works as a web developer