Priten H. Shah
CEO/Founder
B.A. in Philosophy and M.Ed. in Education Policy from Harvard University
Is a serial entrepreneur whose projects aim to change power dynamics in various industries and fields
Lives in NYC with his pet bird, Pia
Chandani Shah
Chief Operating Officer
Developed an intense passion for raising social awareness in society through her participation in debate
Loves writing about a variety of topics, but has mostly written about issues concerning women in India for I4SC
Enjoys discussing mental health, women's rights, writing, and social activism.
Kirk Aleman
Chief Financial Officer
Excited about helping the youth understand the endless possibilities their future holds
Passionate about diversity/inclusion, especially in entrepreneurship
Always willing to have a conversation about what drives you to wake up in the morning!
Nina Bamberg
Director of Programs
MA in International Education Development with a concentration in Peace and Human Rights Education
Passionate about environmental justice and combatting educational inequities
Loves traveling, yoga, podcasts, and puzzles
Anthony de Marte
Operations Manager
Leah Kaplan
Research Fellow
M.A. in Equity and Social Justice in Education at SFSU
Passionate about intersectional feminism, equity in education, and holistic health and wellbeing
I love world music, swimming in the ocean, and critical social theory
Joan Manaloto
Graphic Designer
Graduate in Web Development and currently pursuing Digital Marketing
Loves art, design, games and anything digital
Practices photography and videography in her spare time
Founder of Expert Animators group
Completed Master of Information Systems
with Honors from UNE MIT Sydney campus
Like to spend time in Sports and Computer
Games
Member of Expert Animators group
IT person
Loves to Travel and Photography
Regina Schouten
Board Member
Assistant Professor of Philosophy at Harvard University
Her work focus on gender justice and educational justice.
Professor of Communication at University of Mary Washington
More than 25 years of experience with speech and debate
Studies social networking
Jason P. Mitchell
Board Member
Professor of Psychology at Harvard University
Studies Cognitive Processes That Support Inferences About Psychological States of Self and Others
BA/MS from Yale University (1997) and PhD from Harvard University (2003)
Anne Sanderson
Board Member
Co-Founder and Co-Director of ThinkerAnalytix
Retired Teacher of 35 Years
Associate in Harvard University Philosophy Department
Former COO
Harvard University Class of 2018
Works as a web developer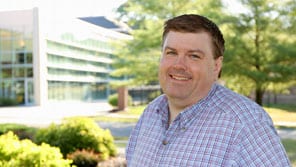 Professor of Communication at Simpson College
Coaches speech and debate
Runs workshops on social media
Jalpa Shah
Director of Women 4 Social Change
Is a full-time physician working as an MFM specialist
Wants to bring awareness to social issues involving women
Spends her free time experimenting with international cuisine
Anchal Kanojia
Director of Indians 4 Social Change
Passionate about the social sciences and social change
Interested in domestic/foreign politics, history, and policy
Involved in RPI's Indian Student Association
Samantha Nett
Curriculum Development Associate
Passionate about raising awareness for CRPS and other invisible chronic illnesses
Enjoys reading books and running track
Has a Goldendoodle named Buddy
Alan Plotz
Director of Operations
Freshman at Princeton University
Passionate about gun control and immigration
Loves to participate in Model UN and run the Politics Club at his school
Teddy Delisio
Programs Assistant
Very passionate about environmental preservation
Enjoys participating in debate and athletics
Senior at Manchester Essex Regional High School
Tara Tian
Courses 4SC Associate
Will be a junior at Boston University in the fall
Passionate about LGBTQ rights and fighting racism
Likes to play badminton or draw and paint
Aislinn McCormarck
Curriculum Development Associate
Pursuing a degree in English and Creative Writing at Brandeis University
Owner of many books (and not enough bookshelves)
Enjoys making foam weaponry
Elizabeth Bigelow
Programs Associate
Loves discussing the intersection between art, culture, and language 
Passionate about mental health in the adoptee community
Likes to fiddle around on the ukulele in her free time 
Rising Junior at Rice University studying sociology and psychology
Passionate about women's rights, education, and criminal justice reform
Loves to read and draw during her free time
Nikita Choksi
Summer Intern
Rising Junior at the University at Albany, studying Business Administration, Marketing, Information Technology Management, Criminal Justice
Passionate about LGBTQ+ rights, and the Criminal Justice system
Currently the Director of Programming in the UAlbany Student association!
Avinash Thakkar
Summer Intern
Currently a junior at McDonogh High School
Enjoys Policy Debate, running his school's Philosophy Club, and  playing cricket
Loves learning languages and more about philosophic thought
Allyson Margolis
Summer Intern
Rising Junior at the University of Pennsylvania, majoring in Political Science
Passionate about reproductive rights and equal access to education
Enjoys dancing and teaching dance to students in Philadelphia public schools
Lennie Manioudakis
Operations Associate (Summer 2018 - Fall 2018)
Junior at the Commonwealth School

Passionate about improving the quality of sex education in Boston area schools

Plays drums and paints in his spare time
Stephen Wu
Operations Associate (Summer 2018 - Fall 2018)
Junior at the Commonwealth School

Passionate about bringing human perspectives into social justice and environmental discussions

Practices music and art in his spare time
Harry Hatton
Media Education Intern (Summer 2018 - Fall 2018)
Graduated from Dublin Institute of Technology in Ireland 
Earned a Bachelor's degree in Journalism
Previously interned at Lesley University in their Athletics Department providing media coverage
Matt Fratus
Editor (Summer 2018 - Fall 2018)
Works as a writer covering a wide range of history topics
A graduate of Bridgewater State University with an area of study in Criminal Justice.
Enjoys helping others attain the tools to create social change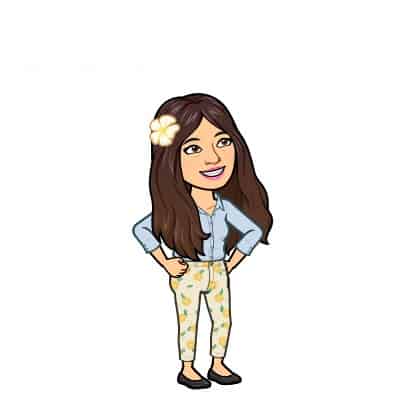 Mindy Zhang
Social Media Intern (I4SC) (Summer 2018)
Sophomore in Bentley University with a focus on marketing
Enjoys crafting and trying out different food.
Passionate about gender equality
Krupa Patel
Curriculum Development Associate
Pursuing a JD and PhD in philosophy at Harvard, with a focus in moral and political philosophy

Passionate about human rights, migration, and inequality issues

Loves hiking, traveling, reading, and learning from others
Yesi Camacho Torres
Curriculum Development Associate
Pursuing a Master's degree in Human Development and Psychology (Child Advocacy) 
Passionate about children's growth and development
Interested in how immigration, poverty, and trauma affect children's and adolescents academic performance and formation of cultural identity
Reed Turner-Murray
Curriculum Development Intern
Passionate about using space travel as a means of reducing the strain on the planet
Enjoys writing and playing video games
Has four pet cats
Sarah Alkhafaji
Educators 4SC Research Assistant
Passionate about immigration and women's rights
Believes in the power of humor in establishing empathy
Loves the outdoors, but is terrified of bees!
Virginia Lewis
Curriculum Development Associate
Pursuing her Bachelor's degree in Psychology and Communication at the University of Massachusetts Amherst
Passionate about climate change, human rights, and equality
Loves  running, writing, and watching movies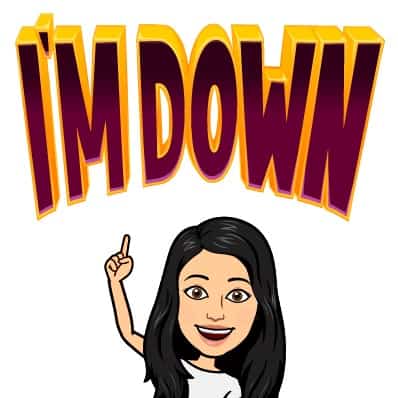 Miranda Eng
Curriculum Development Associate
Pursuing her Bachelor's in English at Harvard
Passionate about using writing as a tool for social change
Loves anything fantasy and sci-fi, and enjoys drawing
Ben Bryant
Director of Programs
Passionate about Criminal Justice reform
Member of the Harvard College Leadership Project
Volunteers at the Harvard Square Homeless Shelter